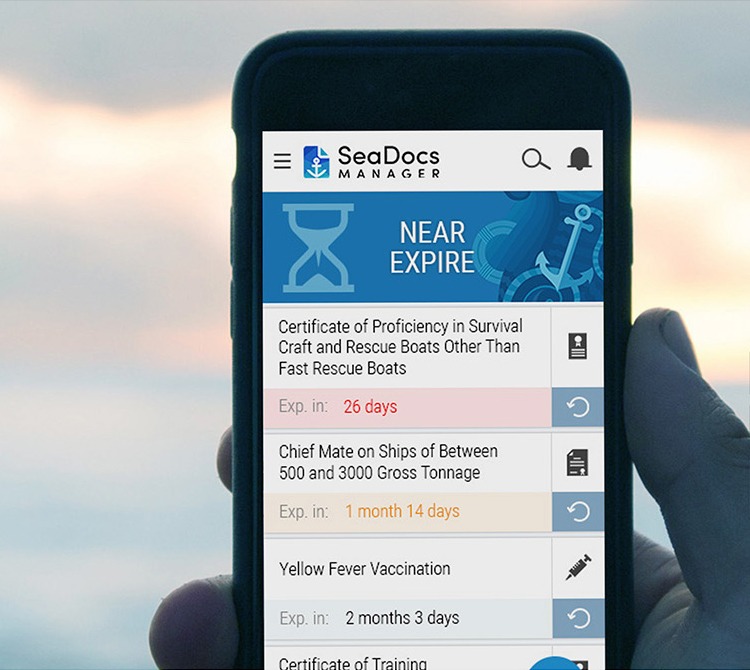 Planning a vacation with a seafarer is not easy. Although it seems that the rules of work on the ship are strictly defined, time shifts may occur. It turns out then that the planned holiday a year in advance will not work. How to deal with it? And how does everyday life with a seafarer look like from the organizational side? We are introducing several facts.
FACT 1: Always away from home
When deciding to work on a ship, both the sailor and his family must agree to certain conditions and lifestyle. Typically, a sailor spends over half a year away from home. Added to this are training, formalities and other duties that must be completed when seafarer is at home.
FACT 2: Short and long contracts
Currently, seafarers most often conclude contracts on a 1:1 basis. If working one month at sea, then the month spend at home. A month or two at sea means a shorter time of separation, but there are many more such breakups per year. Seafarers they are more likely to choose 4-6 weeks contracts. Some time ago the seafarer spent at least seven or nine months at sea, and the stay in the house lasted only a month or two. Today, contracts are much more convenient, so much more depends on what conditions suit them best.
FACT 3: The right employer
Shipowners often have additional conditions and facilities to offer. The seaman receives the right amount of free time in case of important life events, such as the birth of a child. When applying for employment, it is worth checking the individual rules and flexibility of the employer so that you can organize your family life.
FACT 4: Change of deadlines
There are many variables and unknowns in the seafarer's work. Time at sea may be longer, even if due to late crew change or sea conditions. Therefore, it is difficult to plan anything unambiguously. Many seafarers even complain about the problem of setting the date of the wedding, because they are not sure if they will be able to arrive on time. It is worth taking into account such circumstances, also when planning a vacation. A large spare time will help you organize joint trips and family events much better.
FACT 5: Last minute trips
It may turn out that planned holidays will not take place. If the seafarer is planning his vacation, he should check the possibility of recovering the funds at the time of resignation from the reservation, as well as other available options that will allow a more flexible adjustment of the holiday to changing circumstances. What bother us during planning dream vacation can also be a great advantage. You can't forget about last minute trips! This is a great option for seafarers and their families. In addition, spontaneous trips can be much more exciting. A lot depends here on the attitude.
FACT 6: A sailor at home, but not quite
Once the seafarer arrives at home, it is a great event, and at the same time the grey reality comes in. It must be realized that working on a ship is one thing and formalities are the other. While at home, the sailor has to organize his documentation, remember about the numerous expiry dates of certificates, diplomas and vaccines. That's a lot of documents that you have to deal with. Fortunately, there are ways – just use modern tools and mobile applications, such as SeaDocs Manager.
FACT 7: Holidays with a sailor? Of course!
Basic matter is a perfect organization. Finding the right vacation with the option to cancel your trip, as well as last minute trips are a good start to spend your dream vacation together and not feel great frustration when something goes wrong. And in addition, in order for the seaman not to have to think about work on vacation, it is worth using modern tools and mobile applications that they make life easier on land.