SeaDocs Manager is a mobile app to manage all your documents and remind you with expiry dates. It is not just any app – it makes your life easier – as you can book courses to renew your certificates and apply before Maritime Authorities.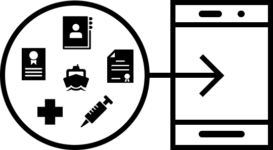 ALL IN ONE
Manage and control all your sea docs, certificates, diplomas, vaccinations and seaman's book in one place.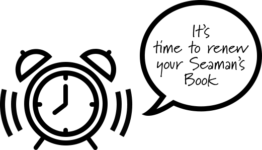 BE NOTIFIED
SeaDocs Manager will remind you about expiry dates of your safety and medical certificates and even vaccinations.

SAFETY FIRST
Safety is our priority! We protect your information with the highest level of data security.
ON/OFF CALENDAR
Easily count your time on sea and your plus days. Track your career with SeaDocs Manager.
COURSE BOOKING
Browse through training centers offers and book course straight from SeaDocs Manager.
SAVE TIME
Link and sync with your employee to give him access to you documents and record and receive notices from office
ONE STEP AHEAD
Take a picture of your document and save it as an attachment fr further use.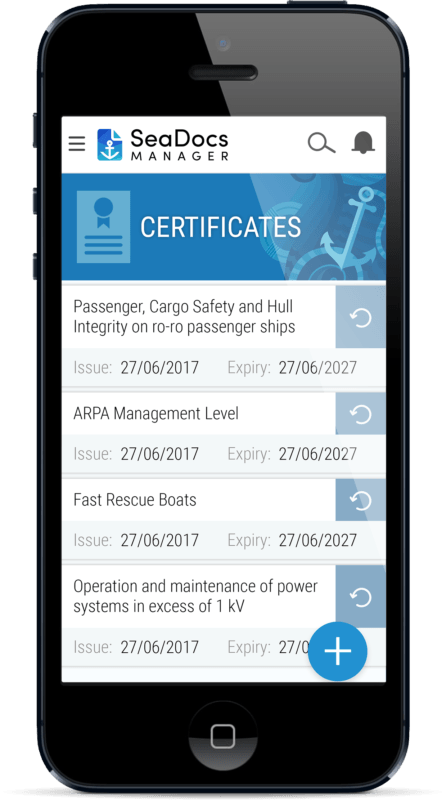 Want to receive the latest news? Sign up below.